Skip Navigation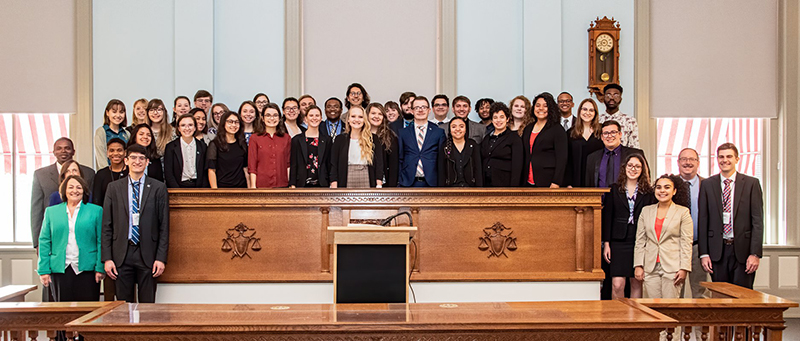 2020 Collegiate Advocacy Day at the Capitol
Music education is deeply personal to me. I have always wanted to play musical instruments. When I was in third grade, I desperately wanted to play the drums. I was told that I had to earn the right to learn this musical instrument by increasing my academic levels. There is no doubt in my mind that countless other children have been told the same thing. I proved my gatekeepers wrong. My ability to read and my number sense dramatically improved alongside my passion and love of learning music. I could visualize half, quarter, eighth and sixteenth notes and was quickly able to translate that into mathematical concepts in the classroom, putting me well ahead of many of my classmates.
I truly believe that music education enhances and supports academic growth and performance. This is why I have been such a vocal advocate for visual and performing arts as critical components to a high-quality education.
--Dr. Michael Grego, Superintendent (Retired), Pinellas County Schools
Collegiate Advocacy Day at the Capitol
Florida Collegiate Students are invited to join us on Tuesday, March 28, for Collegiate Advocacy at the Capitol. Registration deadline: March 8.
2023 Legislative Season
The Florida Legislative officially began on March 7th and is scheduled to run for 60 days. The FMEA Legislative Platform follows below. Stay informed! Things change daily and even hourly during the legislative session. Make sure you know your elected officials, and you communicate how vital music and arts education are to your community.
FMEA Wins NAfME Excellence in Advocacy Award
The National Association for Music Education (NAfME) has awarded FMEA the 2019 Excellence in Advocacy Award in recognition of their efforts advocating for music education. FMEA President Dr. Steven Kelly, Executive Director Dr. Kathleen D. Sanz, Immediate Past-President Dr. Kenneth Williams, President-Elect Dr. Shelby Chipman, Past President Dr. John Southall, Government Relations/Advocacy Chair Jeanne Reynolds, and FMEA Collegiates accepted the award during NAfME's June 19 Hill Day activities.
---
© 2023 Florida Music Education Association • 402 Office Plz Tallahassee FL 32301
1-800-301-FMEA(3632)
• Fax: (850) 942-1793