Skip Navigation

Enthusiastic LEADERS are needed at all levels of our profession. The FMEA Emerging Leaders program has been designed to encourage and build leadership in the classroom, school, local community, school district, state, and beyond. We are proud of the committed, hard-working, and enthusiastic music teachers who have been and continue to be involved in the FMEA Emerging Leaders program.
This FMEA initiative provides support, guidance, and opportunity for outstanding music educators who demonstrate exemplary teaching, as well as the potential and propensity for professional leadership. Teachers selected for participation in this program participate in a variety of leadership development opportunities to enhance and utilize their abilities in all aspects of music education.
Initiated in 2010, the program has served approximately 250 promising future education leaders. Each FMEA Emerging Leader is paired with an FMEA music educator/leader who serves as a mentor. Dr. Mary Palmer, Professor Emerita, University of Central Florida, and former Dean of the UCF College of Education, serves as Director of this program. Building skills for school-based, regional, state, and national leadership is the focus of this program. Developing advocacy skills to promote music and arts education is a central component of the program. The development of FMEA Conference presentation skills is emphasized and exercised through the "Pecha Kucha" session in which Emerging Leaders share ideas as part of the annual FMEA Conference. Networking and building relationships with local, state, and national leaders in music education are emphasized.
Emerging leaders are nominated and selected for participation in this program. They are successful music teachers, teaching at all levels of instruction and in all forms of music education. These teachers have been identified as emergent leaders with the potential for expanded leadership in music education in their schools, districts, state, and beyond.
There are three main leadership development opportunities within this program:
The Summer Drive-In to Leadership Conference will be offered on June 17, 2023, from 9:30 am to 4 pm at the University of Central Florida, Orlando. Participation in this session is essential to participation in the Emerging Leaders program.
Emerging Leaders will have two special sessions at the 2024 FMEA Conference. The annual Coffee and Conversation time (on Thursday from 7:30 am - just prior to the first General Session of the conference) provides an opportunity for Emerging Leaders to meet and talk informally with FMEA Board members, Conference presenters, and National (NAfME) leaders. On Friday afternoon, FMEA Emerging Leaders will have the opportunity to present their ideas in a Pecha Kucha format (this is not required of all Emerging Leaders.)
Occasional "online" coaching sessions. Individual Leadership Mentors to coach, provide leadership pathways, and more will be available as needed/possible.
We invite School Principals, District Music leaders, FMEA leaders, and others to nominate candidates. Teachers also are welcome to "self-nominate."
We look forward to welcoming YOU into the FMEA Emerging Leaders family.
Emerging Leaders Online Nomination
Deadline: May 15, 2023
Questions should be directed to Dr. Dakeyan (Dre) Graham using our Contact Us page.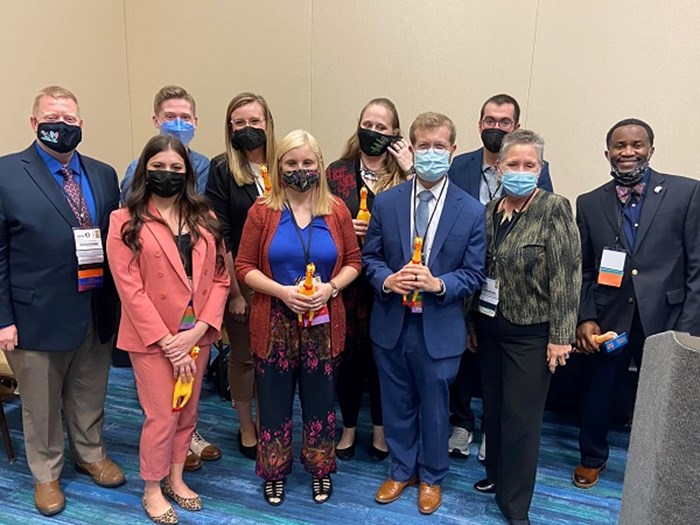 2022 FMEA Emerging Leaders presenting Pecha Kucha at the FMEA Conference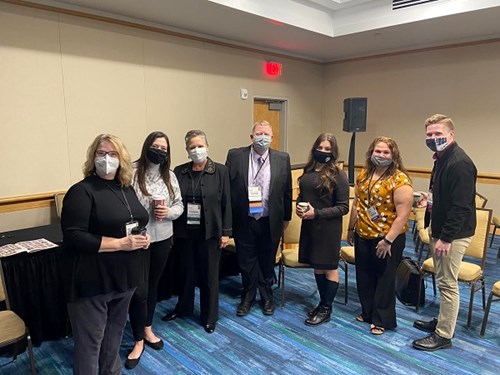 2022 FMEA Coffee & Conversation sponsored by Emerging Leaders at the FMEA Conference
---
© 2023 Florida Music Education Association • 402 Office Plz Tallahassee FL 32301
1-800-301-FMEA(3632)
• Fax: (850) 942-1793