Skip Navigation
Pre-Conference: Empowering Music Educators in Title I and Rural Schools

The 2024 FMEA Pre-Conference is designed for music educators in Title I and Rural School settings. This engaging and informative professional development will offer support to music teachers who teach in these profoundly important educational settings. We have organized a lineup of inspiring presenters who are experts in their respective fields and have had remarkable success. They will provide valuable insights, share personal experiences, and offer practical strategies to enhance music education in Title I and Rural Schools.
The Pre-Conference will be on Wednesday, January 10, 2024 beginning at 12:45 p.m. and ending at 5:00. Register for the Pre-Conference as part of your Conference Registration. 
Sessions include:
Session 1: You Can't Fix Everything!
Session 2: Strategies for Success
Session 3: Resource Round Table
Session 4: What's Next/Celebrating You!
Presenters
Our dynamic presenters include teachers and administrators from thriving Florida programs in under-resourced settings and a national music education leader.
Dr. Benny L Bolden Jr., a native of Miami, Florida, has had a passion for music and a gift for touching the lives of others. He holds degrees from Florida Agricultural and Mechanical University (FAMU), Capella University, and his Doctorate in Higher Education from Aspen University. At FAMU, he performed with the "World Renowned Marching 100" and was active in the school community, achieving legendary status as a musician and student leader. Dr. Bolden has held various roles across the state of Florida, transforming band programs and schools to among the best in the nation. Under his direction, bands have performed for President Barack Obama, Governor's parades, the NFL Super Bowl, Carnegie Hall, and the Latin Billboard Awards. Dr. Bolden is now a Principal at R. Frank Nims Middle School in Leon Country after spending time as an administrator in Lee County and Jefferson County. 
Dr. Rahim Jones started his career with Orange County Public Schools in 1997 where he served as an elementary teacher for the opening of Southwood Elementary. He began his administrative career as an assistant principal at Dillard Street Elementary and principal at Aloma Elementary, Keene's Crossing Elementary, Engelwood Elementary and Washington Shores Elementary. Dr. Jones continued his leadership career as Executive Area Director for the East and West Learning Communities. For four years, he served as the Area Superintendent for the North Learning Community. Currently, Dr. Jones serves as the Executive Leader of Elementary Schools in Orange County Public Schools. Dr. Jones is recognized as an instructional leader for his knowledge of curriculum and instructional practices as well as the turnaround school process. While he was principal at Engelwood Elementary, the school grade went from an "F" to an "A" (first ever) in two years. Dr. Jones supports and develops school leaders in creating effective systems and structures to increase student achievement. Dr. Jones received his B.S. from Florida Southern College in Primary/Elementary Education with a minor in Psychology. He earned his M. Ed. and Ed.D. in Educational Leadership and Policy Studies from the University of South Florida.
Dr. James Weaver is the Director of Performing Arts and Sports for the National Federation of State High School Associations (NFHS). He has been a teacher and administrator at the district, state, and national level. Dr. Weaver oversees student participation, professional development, and awareness of performing arts activities throughout the nation's 19,500+ high schools. He has been a part of several national projects for performing arts educators, including serving as the co-chair of the International Performing Arts Aerosol Study, creating copyright compliance resources, and developing national trainings for performing arts adjudicators. He recently became the President of the National Music Council (NMC) in the Fall of 2021. Dr. Weaver specializes in educational administration and leadership focusing on professional development and teacher job satisfaction and retention. He holds degrees from Concordia College, Northern State University, and the University of South Dakota.
Scott Evans is the Senior Director of Visual and Performing Arts for Orange County Public Schools where he supports the work of 700 arts educators and over 160,000 arts students. Scott believes that all students, regardless of ethnicity or socioeconomic status, deserve equitable access to the highest quality arts education taught by best-in-field, certified arts teachers. He has worked towards this goal throughout his tenure in and has succeeded in bringing the arts to every school by strategically advocating to the school board, principals, district leadership and the community. Scott received his bachelor's degree from the University of Massachusetts and his master's degree from the University of Central Florida. In addition to his work with the school district, Scott serves on the boards of several local arts organizations in order to nurture healthy, lasting partnerships designed to enhance arts learning opportunities for all students.
Aaron Kass is the associate choral director at Lake Nona High School in Orlando, FL, and serves as the Mental Health & Wellness Committee Chair for the Florida Music Education Association. He earned his Bachelor of Music Education from the University of Central Florida.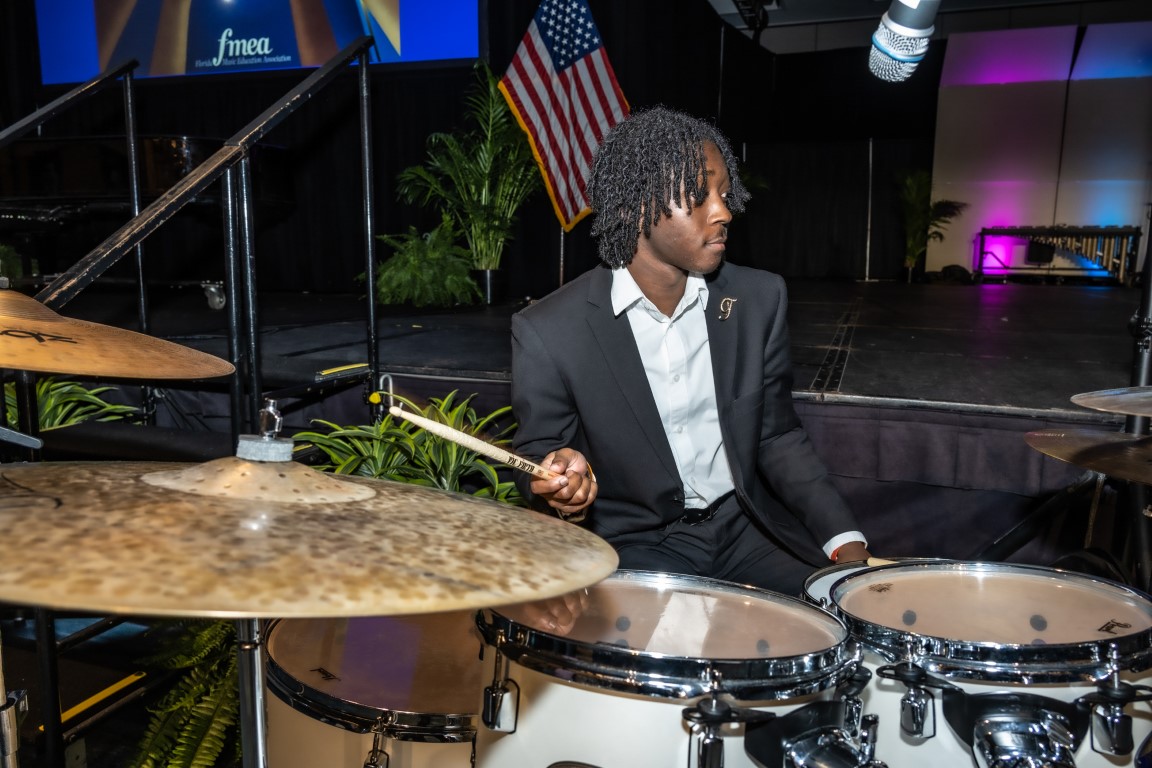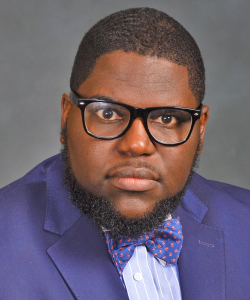 Dr. Benny Bolden
Principal
R. Frank Nims Middle School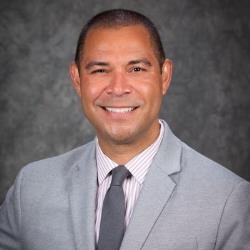 Dr. Rahim Jones
Executive Leader of Elementary Schools
Orange County Public Schools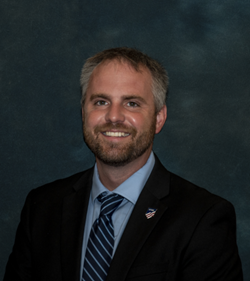 Dr. James Weaver
Director of Performing Arts and Sports
National Federation of State High School Associations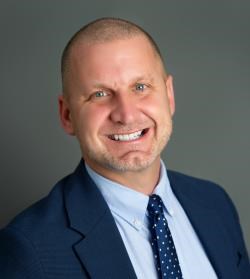 Scott Evans
Senior Director of Visual and Performing Arts
Orange County Public Schools
FMEA President-Elect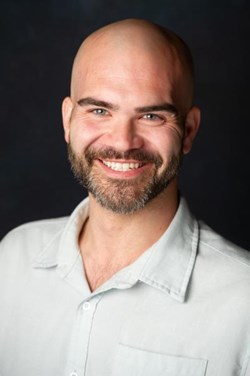 Aaron Kass
Associate Choral Director
Lake Nona High School
---
© 2023 Florida Music Education Association • 402 Office Plz Tallahassee FL 32301
1-800-301-FMEA(3632)
• Fax: (850) 942-1793