Saturday, June 27, 2015
University of Central Florida School of Performing Arts
9:30 a.m. - 3:30 p.m.
The 2015 Drive-In to Leadership Summer  Conference will feature outstanding speakers as well as small group  problem-solving opportunities. Specific  programs and needs of FMEA will be addressed in order to engage Emerging Leaders as informed leaders within their own communities and growing spheres of  influence.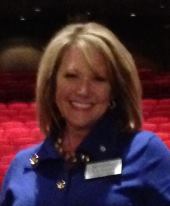 R.K. Kelley
Former Disney Entertainment Executive; President-Elect,  Orlando Philharmonic Orchestra
R.K. Kelley is a 35+ year veteran of the professional Entertainment industry which began in the children's chorus of the Chicago Symphony and encompassed over twenty-five years at the Walt Disney Company, including executive roles spanning production, operations, and strategic development. While at Disney, she led Entertainment's business planning and creative development for the building of Disney Cruise Line, and was distinguished as one of the Company's youngest female executives with responsibility for the world's largest theme park entertainment and costuming operations. R.K. serves on the Jordan College of the Arts advisory board at Butler University, where she graduated magna cum laude with high honors in Arts Administration, and also sits on the Windermere Preparatory School Board of Trustees. She is the Vice President and President Elect of the Orlando Philharmonic Orchestra's Board of Directors, is currently co-chairing its international Music Director search, and serves on the orchestra's executive, education, and negotiating committees. Frequently requested as a speaker, panelist and guest lecturer on arts administration, women's careers, and arts education, R.K. has been honored with Butler's "50 under 50" designation and is a 2014 nominee for the Girl Scouts Women of Distinction award. She resides in in Windermere, Florida with husband Faron Kelley and their two children.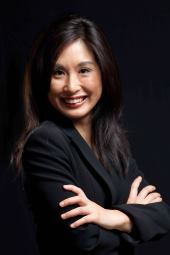 Chiho Okuizumi Feindler
Grantee and Compliance Manager for the VH1 Save The Music Foundation
Chiho is responsible for overseeing the implementation of the award winning national initiative committed to restoring music education in America's public schools and to raising public awareness about the benefits of music education. Ms. Feindler manages the campaigns to restore music education in such cities as Boston, MA, Chicago, IL, Denver, CO, New York, NY, and Trenton, NJ. Ms. Feindler has presented at numerous state and national educator conferences and provides consultation to communities throughout the United States as they face challenges that jeopardize arts education. She serves on the Sphinx New York Advocacy Board, the Americans For The Arts Education Council and National Association for Music Education's Advocacy Roundtable. Before joining the VH1 Save The Music Foundation, Ms. Feindler was Director of Education & Community Engagement, where she oversaw all of education and outreach initiatives for the New Jersey Symphony Orchestra reaching more than 90,000 students and adults throughout the state of New Jersey annually. She holds Bachelors of Science Degree in Music Therapy and Masters of Arts Degree in performance.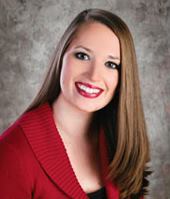 Christie Bassett
Art Educator, Highlands Grove Elementary School
In 2007, Christie was hired as a first year teacher with the opportunity to help open a new school and given the flexibility to create a unique curriculum for her art classroom. She sought to design curriculum that would connect her art lessons to the skills students were learning in their other subjects. Christie uses cross-curricular integration to develop a curriculum where she teaches art through reading, writing, math, history, social studies, geography and agriculture. Implementing this idea has brought measurable success to her students in both art education and their academic subject areas. A graduate of Florida Southern in Arts Education, Christie has spent time studying art and art history in America and abroad. She feels that art can connect students their community, further developing their sense of home and belonging. Christie further enjoys using her artistic and educational knowledge outside of the classroom through community projects that encourage literacy, public service, education, and artistic skills. While teaching is her profession, making connections, mentoring students and helping her hometown is her passion. She feels the best way to teach her students to become great citizens is by demonstrating her love of the community through service.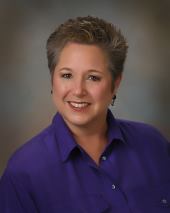 Debbie Fahmie
Osceola Fine and Performing Arts Resource Specialist
After serving as an elementary music teacher for twenty years, Debbie Fahmie is currently the Fine and Performing Arts Resource Specialist for the School District of Osceola County. She has served as President of the Osceola Chapter of Phi Delta Kappa, the Osceola Arts for a Complete Education Coalition and the Osceola Center for the Arts. Debbie also serves as a Past President of the Florida Elementary Music Educators Association and the Central Florida Orff Chapter. Debbie works with the Florida Department of Education as an evaluator for Arts Achieve Model Schools for the state. She is on the Performing Fine Arts State Assessment Task Force. She is also an adjunct professor for the University of Central Florida. Debbie represented Osceola County as the 2008 Teacher of the Year and was selected as a state finalist. In addition, she was named 2006 Osceola Arts Teacher of the Year and the 2007 Florida Music Educator of the Year. Her Cypress Elementary performing groups were involved in many community & high profile events, such as performing in concert with Celine Deon and John Tesh. Debbie and her students also created a show that was staged at the Kennedy Center in 2007.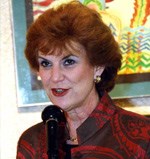 Dr. Mary Palmer
Past-President, FMEA and Southern Division MENC (NAfME)
Mary Palmer, University of Central Florida Professor Emerita and former College of Education Dean, has taught in pre-kindergarten through grade twelve schools, as well as colleges, universities, and community settings throughout the world. She is the delighted Grandma (aka, NaMa) of a brilliant toddler who loves to sing! As president of Mary Palmer & Associates, LLC, a consulting group in education and the arts, she assists schools and community organizations in transforming their practices through the arts. Dr. Palmer has served as senior author of multiple music textbook series published by Silver Burdett/Scott Foresman/Pearson. Her widespread teaching experiences are evident in the global and practical perspective she brings to her work. As founder of the Florida Alliance for Arts Education and a board member for numerous local, state and national organizations, she is a tireless advocate for arts education in schools and communities. She is Past-President of the Florida Music Educators Association and Past President of the Music Educators National Conference Southern Division. Palmer hold's Bachelor's, Master's, and Doctoral degrees from the University of Illinois. Her most recent publication, Teaching Through the ARTS: WRITING (Arts Journey Press, 2014) written with Susan Rosoff, provides materials and strategies for making the arts a central avenue for learning across the curriculum.