Skip Navigation

1. Registered (BADGED) attendees do not require tickets to attend any All-State concert. This includes directors/members, directors' non-teaching spouses, performing All-State students, registered chaperones, collegiate student members, retired members, and VIP guests that you entered as part of your conference registration.
2. All nonregistered (NONBADGED) attendees (parents, family members, guests, etc.) are required to purchase tickets for any All-State concert they wish to attend.
3. There are no "free" or "allotted" tickets. All concert attendees must either wear their conference badge or purchase a ticket.
4. Tickets will be electronic and sold online utilizing a mobile-friendly website. The link will be available on the conference website well in advance of the conference, and directors are encouraged to share the link with all of their all-state students and their parents or guardians. On-site at the conference, the links and QR Codes will be posted on signs in the venue so attendees may purchase tickets using their smartphones. Anyone who wishes to attend a concert can purchase an electronic ticket online anytime up until 30 minutes after the concert's published start time.
5. There is no longer a need for Directors to pre-purchase any tickets for their students or their families. Instead, they should direct the student and their family to the online ticket sales website. Any directors who still wish to purchase tickets should take care to correctly enter the names and email addresses of the people who will be using the tickets into the online sales portal, or transfer the tickets to those who will be using the tickets using their correct name and email address in the online ticket sales portal.
6. Paper tickets will be on sale at the Registration Desk on-site at the conference for attendees who would like to pay by cash or who do not want to use electronic tickets. Paper ticket sales for All-State concerts will begin on Thursday morning and continue Friday and Saturday at the FMEA registration desk. There is no requirement that the director or any other registered attendee be the person purchasing these tickets. If a concert starts after the registration desk is closed, only electronic tickets will continue to be sold before that concert.
7. All ticket sales are final. There are no refunds for any concert tickets. Tickets may be transferred or exchanged using the online ticket sales portal only.
8. For entrance, ticket, and concert purposes, a concert is defined as the pair or group of ensembles that are performing in the same venue in a common, defined block of time. An example of a "concert" for purposes of entrance and ticketing would be the 8:30 a.m. concert that features both the Treble Chorus and Mixed Chorus, or the 1:30 p.m. concert that features the Middle, Concert, and Symphonic Bands.
Concert Re-Entry Procedure
Once a ticket's barcode is scanned to gain entry, that ticket is marked as "used" and will no longer be eligible for another entry into the concert. Attendees who need to exit and re-enter the concert should be prepared to show their ticket and a photo I.D. to confirm that they are the ticket owner to gain re-entry.
Concerts at the Straz Performing Arts Center:
For the 2024 conference, no concerts will be held in the Straz Performing Arts Center. The below is only for your reference for future conferences.
Registered (BADGED) conference attendees do not need tickets. Badged attendees will be handed a ticket to enter the concert outside the entrance to the Straz Performing Arts Center.
Non-conference-registered concert attendees (parents, family members, guests, etc.) may purchase paper tickets for any Straz concert at the FMEA registration desk in the Tampa Convention Center during the hours the registration desk is open on Thursday morning through 1:00 p.m. on Saturday. Paper tickets will not be sold on-site at the Straz Performing Arts Center, but electronic tickets may be purchased online at any time.
All-Ticket Sales are Final. No Refunds.
Please make sure you know the exact name of the All-State Ensemble for which you need tickets before approaching the ticket sales window. Exchanges may only be made through the online portal.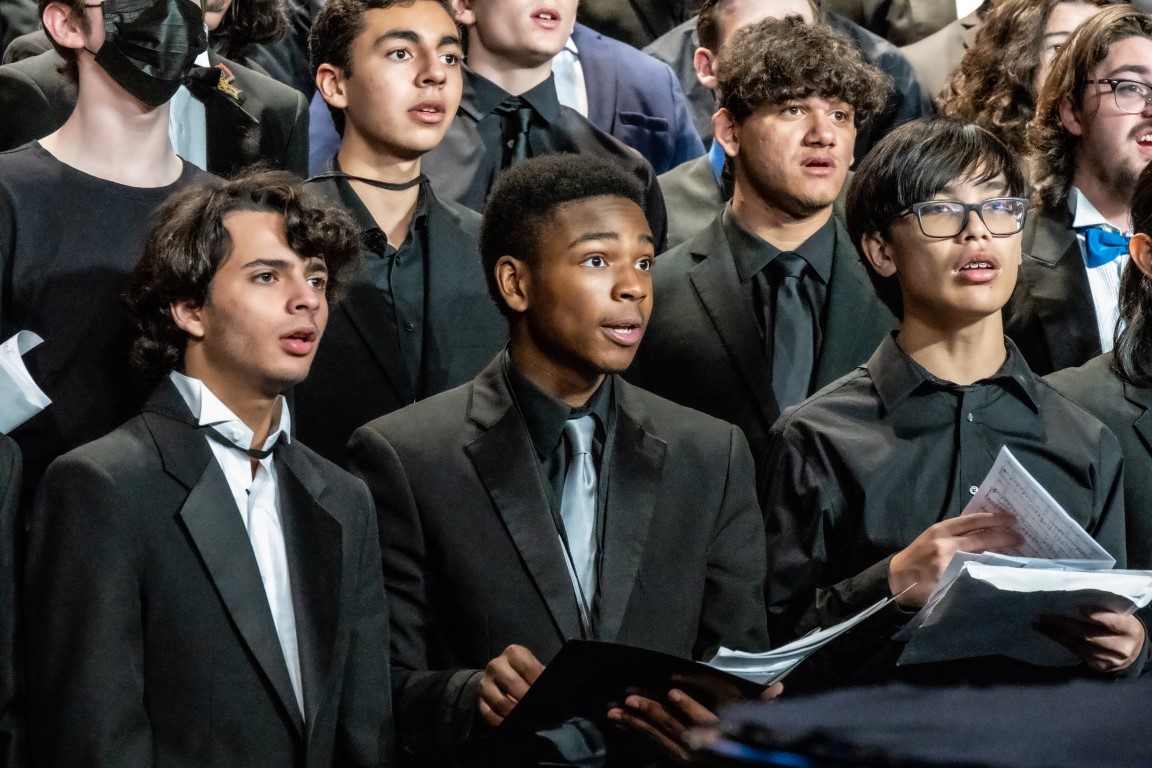 Frequently Asked Questions
Do I get free tickets for my students' family members to attend the concert?
No. 
Can I get free tickets to any concerts?
No. Registered attendees (directors, chaperones, students) are allowed admission to concerts with their name badge so no ticket is necessary. Attendees that are not registered for the conference (parents, family, etc.) must purchase tickets. At the Straz Performing Arts Center, registered attendees with their conference name badge will be handed a ticket immediately before they walk in the door.
Can I buy extra tickets anytime?
Anyone can purchase tickets online. Electronic tickets will go on sale in September and sales will close 30 minutes after each concert's scheduled start time.  Paper tickets will be sold at the FMEA Registration Desk during its regular open hours Thursday through Saturday. 
Does my young child need to buy a ticket?
Everyone who will be taking up a seat will need a ticket. Babies that are being held by a parent or sitting on a parent's lap for the duration of the concert are welcome without a ticket, but children who are old enough to sit in their own seat will need a ticket. 
---
© 2023 Florida Music Education Association • 402 Office Plz Tallahassee FL 32301
1-800-301-FMEA(3632)
• Fax: (850) 942-1793