Exhibit Hall Hours:
(Subject to Change)
Thursday: 12:15 p.m. - 6:00 p.m.
Friday: 10:00 a.m. - 6:30 p.m.  (College Night Starts next door at 6:30)
Saturday: 9:00 a.m. - 1:00 p.m. 
No Badge Saturday: Conference Badges are only required on Thursday and Friday. This allows All-State students to bring their family and friends into the exhibits on Saturday.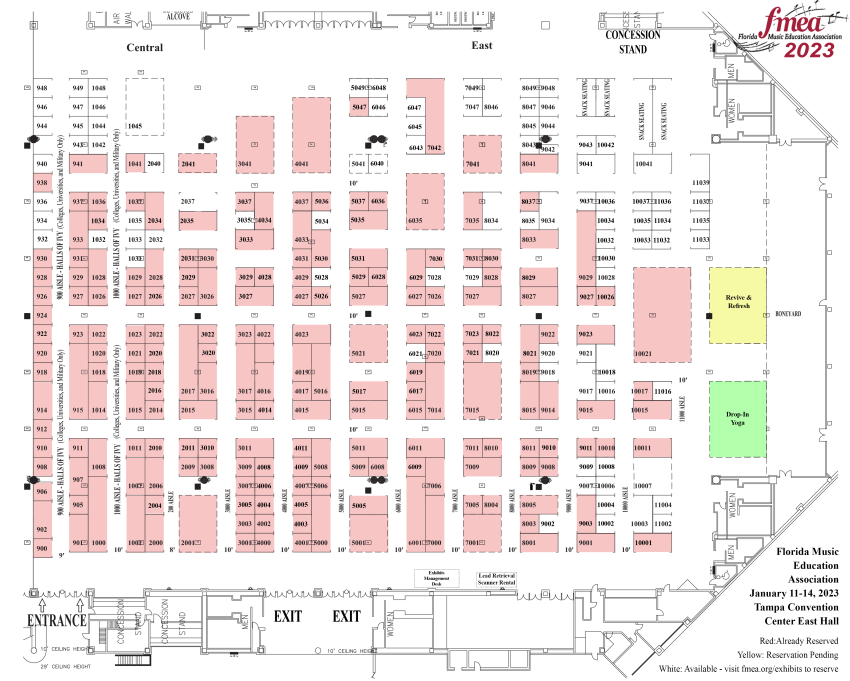 Loading exhibitor list...