Skip Navigation
Exhibitor Information
FMEA 2024 Professional Development Conference, January 10-13, 2024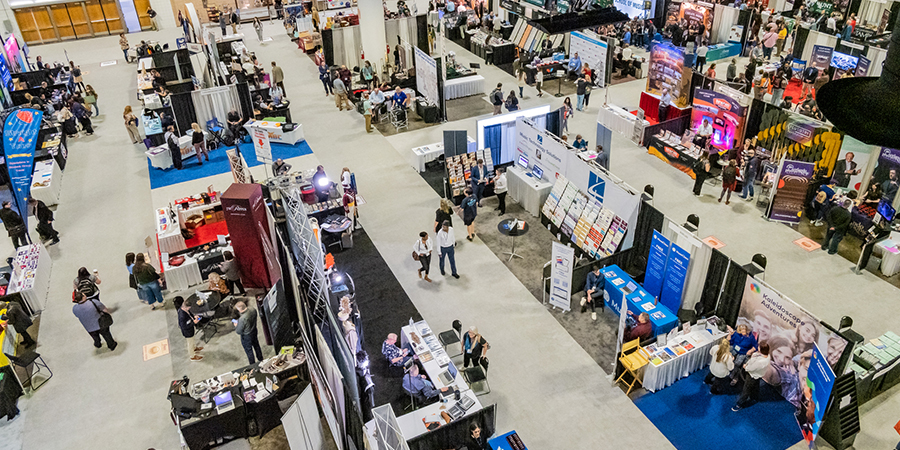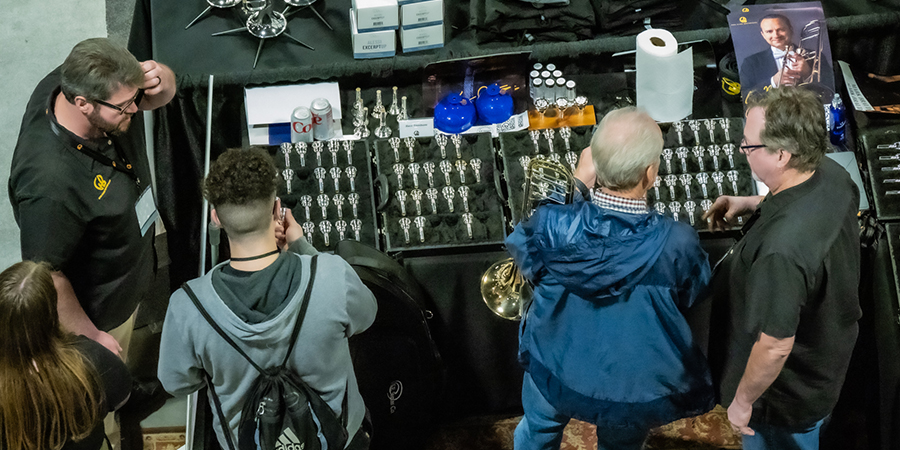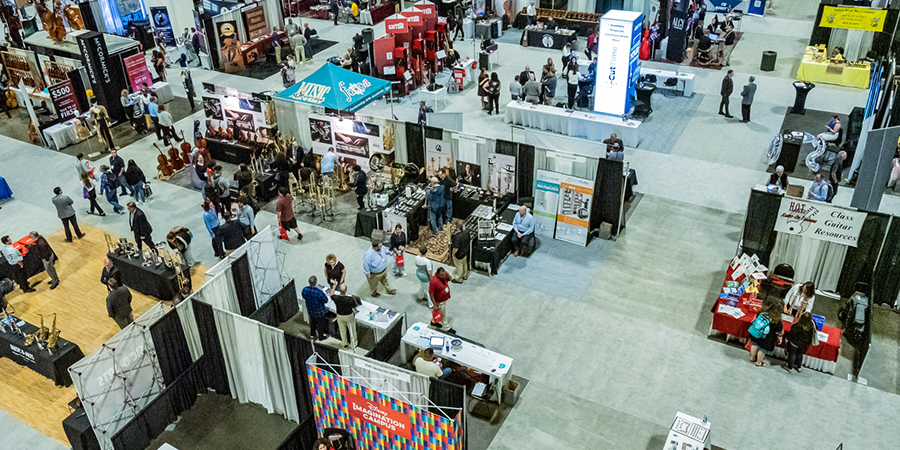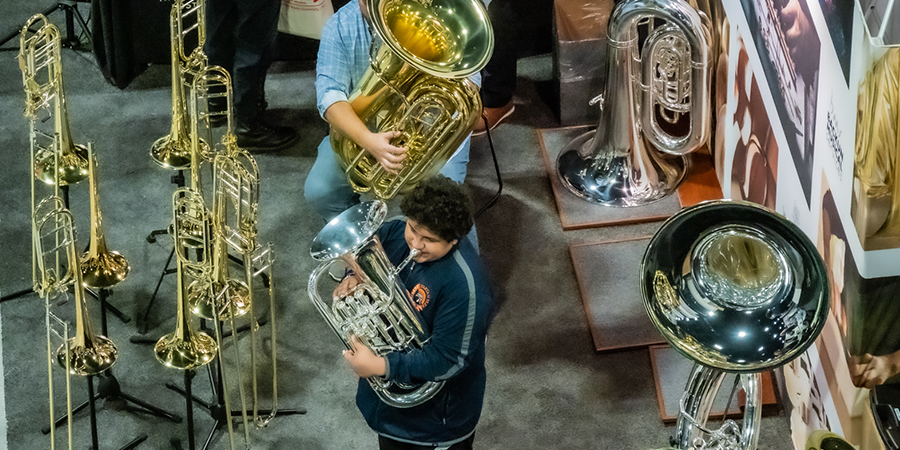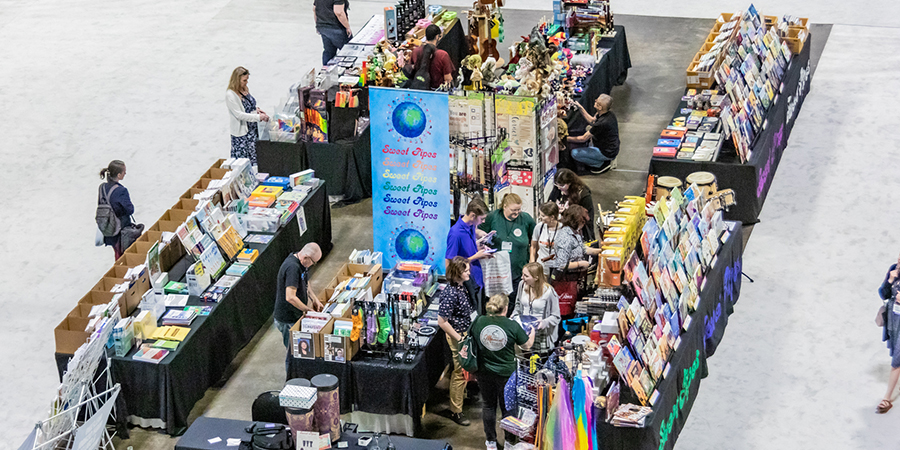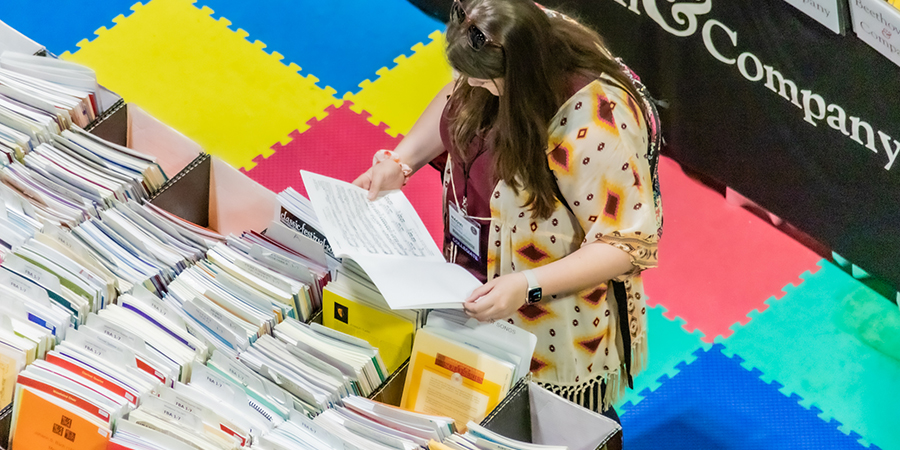 Thank you for your interest in exhibiting at the FMEA Professional Development Conference. The FMEA conference is host to 22 All-State Ensembles including Bands, Orchestras, Choruses, Guitar, and Orff at the elementary, middle school, and high school levels. More than 10,000 music educators, music supervisors, musicians, college students, school administrators, students, and their parents will be in attendance. There are usually more than 300 events including seminars, workshops, meetings, and concerts. 
Now Accepting Reservations for the 2024 Conference!
Please note our booth assignment procedure:
To maintain the space you were in at the 2023 conference, register and pay your deposit before March 1.  
To request to move or expand your space, register and pay your deposit as soon as possible. Move requests will be granted on a first-paid basis after March 1. 
After March 1, we will first assign booth space for those that requested the same space, and then assign those who requested to move or expand in the order their deposits were paid.
Once all orders with a paid deposit have been assigned their booths, all empty spaces will be open for general sale and assigned as deposits are paid. 
Exhibitor Information Packet 2024 - Includes important information, dates, rules, and regulations. In the contract generated in the online ordering process, you will attest that you have read and understand the information, rules, and regulations in this handbook.   
SIGN UP HERE: Booth Reservation and Management System
Login with the username and password you chose last year, or Click "CREATE ACCOUNT" if it's your first time with us
To create a new order, follow the instructions to create a new order for "FMEA Exhibits"
Pay deposit and/or balance on-line
Print contract and invoice/statement
Enter the information needed for name badges
Enter Program Information 
Advertising for the Conference Program, Florida Music Director Magazine, and web banner ads can also be purchased using this system.
Pricing:
Please see our Media Kit or the Exhibitor Information Packet above for booth pricing and other important information. Booths include a table and 2 chairs for each 10'x10' space. Additional items ordered from our show decorator and logistics company, including carpet, additional furniture, and shipment receiving, will incur an additional cost.  
Hotel Reservations:
A block of rooms is being reserved for exhibitors at the Westin Tampa Waterside Hotel, a short walk across the river from the convention center. Reservations must be made using a special link that we will send you when it is available or after you sign up to exhibit.  
Watch out for scams:  
The link to reserve your hotel room will come directly from an @flmusiced.org or an @fmea.org email address.  There is no third-party housing service providing hotel reservations for the FMEA Conference. The only legitimate way to reserve a hotel room for our conference is with the reservation link we send you directly. If anyone else contacts you offering to sell you a hotel room, it is probably a scam or an unauthorized company that searches the internet for exhibitor lists on conference websites.
Forms & Services:
Internet Access
The Tampa Convention Center no longer provides free WiFi access in the exhibit hall.  Exhibitor WiFi access is available for $79.95 a day for a 5ghz 3mbps connection. Multi-day discounts might be available.  If you need a wired connection, other data networking services, or a telephone line, please contact SmartCity.
Warning! Scams!
We post a list of our exhibitors on our website and mobile app to encourage our members to support your business. We believe scammers are using this to contact our exhibitors claiming to offer reduced hotel rates or attendee contact lists for the conference. There is no travel agency or other third party that has permission to solicit you on behalf of FMEA. All exhibitors should reserve hotel rooms only by using the official reservation link provided by FMEA. Do not give any information to anyone who contacts you directly. 
Please notify your corporate office if they are responsible for booking travel. 
Also, WE DO NOT SELL CONFERENCE ATTENDEE LISTS as it is against the FMEA privacy policy. If anyone contacts you offering to sell you a list of conference attendees' contact information, this is a scam, and they will most likely provide you with inaccurate publicly available data claiming it is something that it is not. 
If you would like your company removed from our website and mobile app, please contact our Director of I.T. at Josh@FMEA.org.
Approved Vendors:
The only approved vendors for the FMEA Conference are:
Complete Show Services (Frank Minish) - show decorator, furniture, logistics, and shipment receiving
Las Vegas Expo - sub-contractor/partner for Complete Show Services
SmartSource - lead retrieval barcode scanner rental
Edlen Electric - electrical
Smart City - the convention center's phone, internet, and WiFi provider.
Encore - the convention center's A/V rental and rigging provider
Attendee Demographics:
From the 2023 Conference:
2,959 Music Teachers
2,856 Students
1,270 Parents/Chaperones
221 Exhibit Hall Day-passes
Turnstile Count: 18,977
All-State Concert Tickets: 5,456
(On Saturday, badges are not required for entry, so concert attendees may attend the exhibit hall as well)
Corporate and Academic Partner Memberships
Load-in and setup (subject to change):
Wednesday 8:00 a.m. -6:00 p.m.
Thursday 8:00 a.m. - 12:00 p.m.
Exhibit Hall Open:
Thursday 12:15 p.m. - 6:00 p.m.
Friday 10:00 a.m. - 6:30 p.m.
Saturday 9:00 a.m. - 1:00 p.m.
Product Showcase Sessions:
Proposal Deadline: July 15
Information and Application
Contact Us:
(850) 878-6844
Toll-Free 1-800-301-FMEA
exhibits@FMEA.org
For website problems or technical assistance
josh@FMEA.org
---
© 2023 Florida Music Education Association • 402 Office Plz Tallahassee FL 32301
1-800-301-FMEA(3632)
• Fax: (850) 942-1793